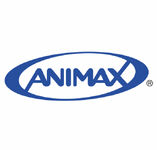 Animax (アニマックス, Animakkusu) is a Japanese anime satellite television network, dedicated to broadcasting anime programming.Headquartered in Minato, Tokyo, Japan, its co-founders and shareholders include Sony Pictures Entertainment and the noted anime studios Sunrise, Toei Animation, TMS Entertainment, and production company NAS only in Japan and outside Japan Animax wholly owned by Sony Pictures Entertainment .

Operating across Japan, Taiwan, Hong Kong, South Korea, Southeast Asia, South Asia, Latin America, and most recently in Europe (launching across Germany, Romania, Hungary, Czech Republic in 2007, Slovakia, Spain, Poland and Portugal in 2008, and soon to be launched in the United Kingdom, Italy, France and several other countries) and Africa, Animax is the first and largest 24-hour network dedicated to anime in the world, with a viewer reach of over 89 million households, 62 countries and more then 17 languages.
Its title is a portmanteau of the words anime (アニメ, anime) and max (マックス, makkusu). It also has English language networks in Southeast Asia, South Asia and most recently, South Africa and some countries on Africa, and is planning to launch other English language networks, most notably in the United Kingdom, Australia and North America.
Logo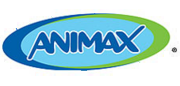 Animax Japan started May 20 1998 with the Animax's prior logo and aired numerous anime in Japan after success in Japan Animax Extant to Animax South East Asia and Animax India and in 2006 Animax change its logo for more attractive look of the channel and crated Animax Original Characters to create separate look in young adults minds. They show different Genre .There are total 10 Animax Original Characters including KAZ, KAI, SONIA, JASMINE, ACTAEON MECH SR-1, KARINA,ARES MECH S-4, DARWIN, AIR DRAGON. Although All Animax character are same in Every countries but Animax Latin America has different characters.
History
Japan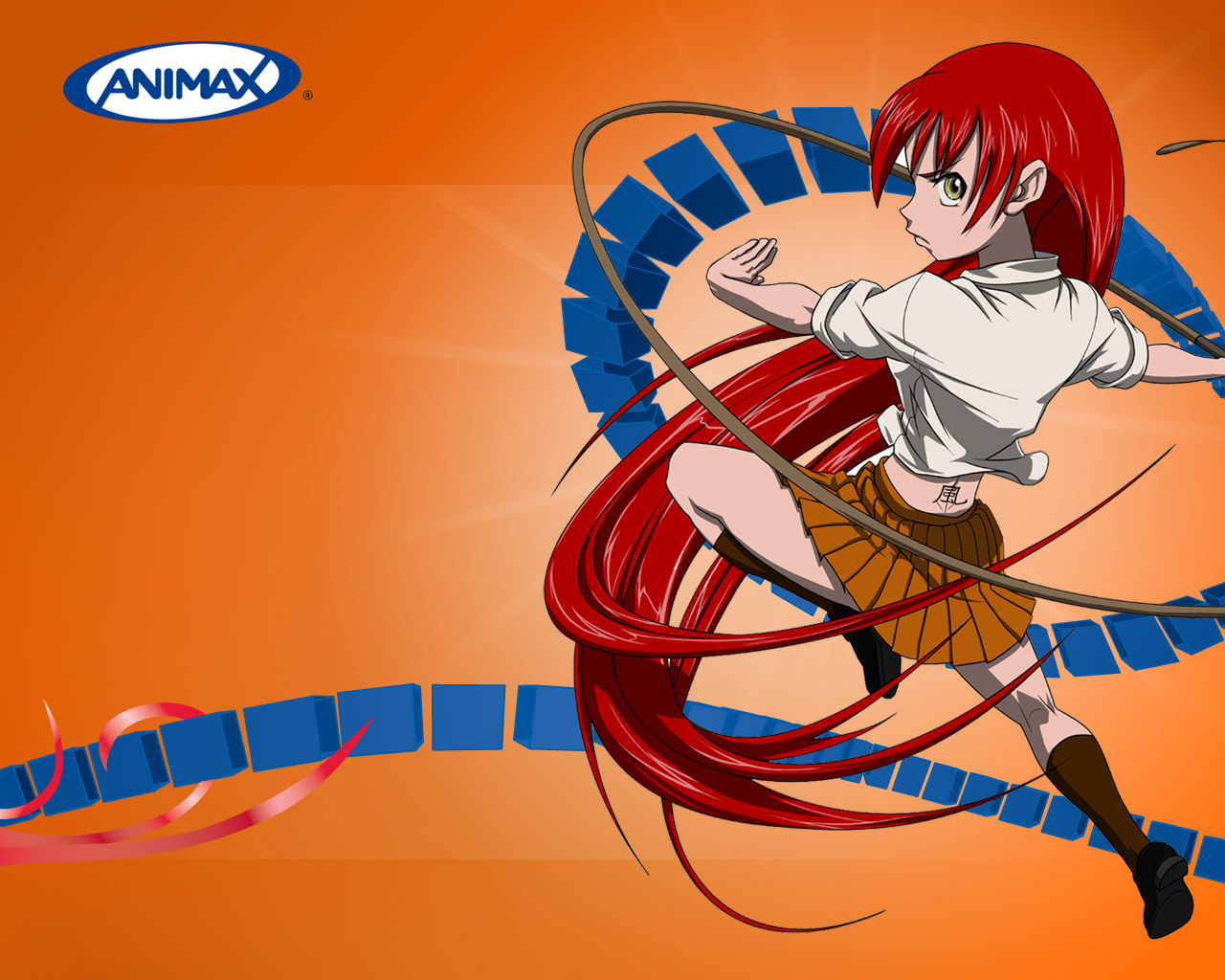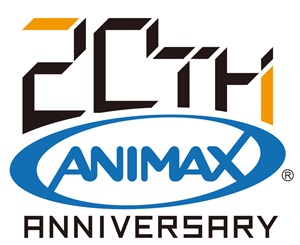 Established on May 20, 1998 by Sony, Animax Broadcast Japan Inc. (株式会社アニマックスブロードキャスト・ジャパン, Kabushiki-gaisha Animakkusu Burōdokyasuto Japan?) originally premiered in Japan on June 1, the same year, across the SKY PerfecTV! satellite television platform.[1] Headquartered in Minato, Tokyo, Japan, and presided by Masao Takiyama, Animax's shareholders and founders include Sony Pictures Entertainment, Sunrise, Toei Animation, TMS Entertainment, and NAS. Its founders also include noted anime producer and production designer Yoshirō Kataoka.
Animax also exhibits affiliations with anime pioneer Osamu Tezuka's Tezuka Productions company, Pierrot, Nippon Animation, and numerous others. It has been involved in the production of several anime series, such as Ghost in the Shell: Stand Alone Complex, Ultra Maniac, Astro Boy, Hungry Heart: Wild Striker, Aishiteruze Baby, Shakugan no SHANA, and many others.
Noted Japanese celebrities and personalities to have appeared on Animax with their own programs, including actress Natsuki Kato, among numerous others. The network's narrators are the seiyū Yukari Tamura and Kōsuke Okano, and from October 2007, Sayuri Yahagi. Animax also hosts and organizes several anime-based events and concerts across Japan, such as the annual Animax Summer Fest (アニマックスサマーフェス, Animakkusu Samāfesu?), an annual live concert during which renowned Japanese bands, artists and seiyū perform to a live audience, often held at ZEPP Tokyo, [14] and the Animax Taishō (アニマックス大賞, Animax Taishō) (a.k.a. Animax Awards), an annual anime scriptwriting competition offered by Animax since 2002 to honour the best original anime scripts and storylines of the year. Recent recipients of the award include: the fourth, winner in 2005, Lily to Kaeru to (Ototo) (リリとカエルと(弟), Riri to Kaeru to (Ototo)), produced by Toei Animation, the third, winner in 2004, Hotori ~ Tada Saiwai wo Koinegau (ほとり~たださいわいを希う。~, Hotori ~ Tada Saiwai wo Koinegau), produced by Sunrise, the second, winner in 2003, Azusa, Otetsudai Shimasu! (アズサ、お手伝いします!, Azusa, Otetsudai Shimasu!?), produced by TMS Entertainment, and the first, winner in 2002, Super Kuma-san (スーパークマさん, Super Kuma-san), produced by Toei Animation.
Apart from operating its business primarily as a television network, Animax has also begun operating a mobile television service. In February 2007, Animax announced that it would be launching a mobile television service of its network on the mobile phone company MOBAHO! from April 2007, having its programming being viewable by the company's mobile phone subscribers.
Asia
Animax launched separate Asian versions of the channel featuring its anime programming within separate networks and feeds in the respective regions and languages beginning in 2004. The first one was launched in Taiwan and the Philippines on January 1, 2004, and in Hong Kong on January 12, 2004. A week later, Animax launched in Southeast Asia on January 19, 2004, featuring its programming within feeds in English audio, as well as Japanese audio, with English subtitling, and other languages in the region, becoming the company's first English language network.
On July 5, 2004, Animax started operations across India, Sri Lanka, Bangladesh, Nepal, Pakistan and South Asia, featuring its programming within an English-language feed. On April 29, 2006, Animax started its operations in Korea, featuring its programming within a separate Korean feed. On August 31, 2006, Animax launched a Malaysian feed of Animax.
Latin America
Animax launched a Latin America network on July 31, 2005, following Sony's acquisition of Locomotion. Animax Latin America began operating across the entire region and broadcasting its anime programming in separate Spanish and Portuguese feeds across Spanish-speaking countries in the region and Brazil respectively, becoming the region's largest anime television network.
Over the years, Animax has aired various anime series, with the Spanish versions being dubbed in Venezuela and after in Mexico, and the portuguese versions dubbed in Brazil, most of whom have never been shown before locally. Its programs include Lunar Legend Tsukihime, Noir, Wolf's Rain, Last Exile, Twin Spica, Planet Survival, Excel Saga, Samurai 7, Gun Frontier, Vandread, Gantz, Heat Guy J, Galaxy Angel, Get Backers, Hunter x Hunter and The Prince of Tennis.
Starting January 2007, Animax changed completely its lineup and some anime series that were removed before returned. Animax Latin America announced a renewal in its image and projection from August 2007, as well as the premiere of a new programming block (named Lollipop) where adult-oriented series will be destinated to.
Likewise, on March 18, 2008, it was announced that the mobile service Animax Mobile, available in Japan and Australia, will be launched as well in Mexico and eventually in other Latin American countries
North America
Animax has sponsored several anime-based events across North America, including hosting an anime festival, in association with other anime distributive enterprises such as Bandai Entertainment and VIZ Media, across Sony's San Francisco-based entertainment shopping complex Metreon in October 2001, during which it aired numerous of its anime titles across the centre, including special Gundam, The Making of Metropolis, and Love Hina screenings.
The noted international business newspaper The Financial Times, reported, on September 2004, of Sony planning and being "keen" to launch Animax across the United States and North America, after Sony had signed an agreement with the largest cable company in the United States, Comcast, with whom it had co-partnered in a US$4.8 billion acquisition of legendary Hollywood studio MGM, to bring at least three of Sony's television networks across the region.
Canada
On June 13, 2007, Sony Pictures Television International officially announced that Animax would be launching its mobile television service, Animax Mobile, in Canada from July 2007, on Bell Digital's mobile phone service. This was Animax Mobile's third major expansion, after initially launching the mobile television service in Japan from April 2007 and Australia from June 12, 2007.
Europe
In April 2007, Animax launched across several countries in Europe, including Hungary, Romania, the Czech Republic, with Sony The network then soon launched in Germany on May 2007, Slovakia, Spain, Poland and Portugal in 2008. In October 2007, further details emerged on Animax's launch details in the United Kingdom, with Sony Pictures Television International senior-vice president of international networks Ross Hair being quoted by Brand Republic's Media Week as stating that Sony was preparing to launch Animax in the United Kingdom initially as a video-on-demand service alongside other Sony television networks, with Sony also looking at launching Animax across the free digital television service Freeview subject to new frequencies and slot being available.
Africa
In August 2007, Animax launched across several countries in Africa, including South Africa, Namibia, Zimbabwe, Botswana, Zambia, Mozambique and Lesotho, on the DStv satellite service. The network began broadcasting in Africa on November 3, 2007. It features English language programming.Animax Africa premiered programs such as Neon Genesis Evangelion, Tenjo Tenge, Ghost in the Shell: Stand Alone Complex, Negima!: Magister Negi Magi, Mobile Suit Gundam Seed, Eureka 7, Angelic Layer, Solty Rei, Black Cat, Hinotori, Final Fantasy Unlimited, Last Exile, Samurai 7, Black Jack, Black Lagoon, Wolf's Rain, Basilisk, Gantz: The First Stage and Elfen Lied.
Animax New 3D brand identity
•Animax networks worldwide spruces up a brand identity for on-air, off-air, online and mobile for consistent and immersive evolution of the channel look on all platforms
•The new brand identity adds a fresh look and 3D touch, designed by Argentine agency Punga which enhanced the Animax brand identity that has been in use since 2006
•Brand identity refreshed through collaboration between SPE Networks and SPTI to keep Animax networks worldwide at the cutting edge of appeal to youth & young adults
1 September 2008, Singapore – Animax Asia along with all Animax networks worldwide is launching a sleek new brand identity from today across all media platforms including on-air, off-air, online and mobile to herald the next phase of evolution for the trend-setting premier youth brand.
Programming
Animax viewer reach has been quoted as spanning over 89 million homes across 65 countries and 17 languages. It has broadcast numerous anime series, including Blood+, Trinity Blood, Ghost in the Shell: Stand Alone Complex[12], Cowboy Bebop, Code Geass: Lelouch of the Rebellion, the entire Mobile Suit Gundam series, Honey and Clover, InuYasha, Fullmetal Alchemist, Eureka 7, Urusei Yatsura, Ranma 1/2, Rurouni Kenshin, the Dragon Ball series, Cardcaptor Sakura, Tsubasa Chronicle, Chobits, Vision of Escaflowne, Death Note, Neon Genesis Evangelion, Ouran High School Host Club, Wolf's Rain, Future Boy Conan, Haikara-san ga Tooru, Emma - A Victorian Romance, Darker than Black, Wangan Midnight, Kyo Kara Maoh,"La Corda'd Oro Primo Passo", as well as several OVA series and anime films, such as Steamboy, Metropolis, Memories, Tokyo Godfathers, Ghost in the Shell, Ghost in the Shell 2: Innocence, Nasu: Summer in Andalusia, Blood: The Last Vampire, Appleseed, Escaflowne and many others.
Translation and dubbing teams
Animax have utilized numerous translation and dubbing studios for the broadcast of numerous of its anime series across its English-language networks in Southeast Asia and South Asia, some of which were not licensed by North American distributors and do not have any English adaptation counterparts, such as Detective School Q, Dokkiri Doctor, Twin Spica, Zettai Shōnen, Clamp School, Emma: A Victorian Romance, Future Boy Conan, numerous installments of the World Masterpiece Theater series, and numerous others. Animax have also produced and aired uncensored English versions and dubs of anime series, among the most notable of them being their dub of Cardcaptor Sakura, which was shown uncensored and retained all of the original names, plot details and dialogue, and numerous others.
For broadcast across its English-language networks, Animax has also broadcast English dubs produced by other enterprises, such as Bandai Entertainment, The Ocean Group, Funimation, Bang Zoom! Entertainment, Geneon Entertainment, Industrial Smoke & Mirrors, VIZ Media, Central Park Media, Omni Productions, and numerous others, airing their dubs of Cowboy Bebop, Witch Hunter Robin, Mobile Suit Gundam, Brain Powerd, Please Teacher!, Galaxy Angel, Arjuna, Jubei-chan, Tsukikage Ran, Angel Tales, Saber Marionette, Appleseed, Alien 9, the InuYasha films, Fullmetal Alchemist, Yukikaze and several others.
References and external links
Official sites
Animax in different countries
Community content is available under
CC-BY-SA
unless otherwise noted.